I was inspired by
Angela's post
a few weeks ago about building with marshmallows, so we did our own. We started out with just shapes and it was a great reinforcement for Ender about how many sides it takes to make each shape.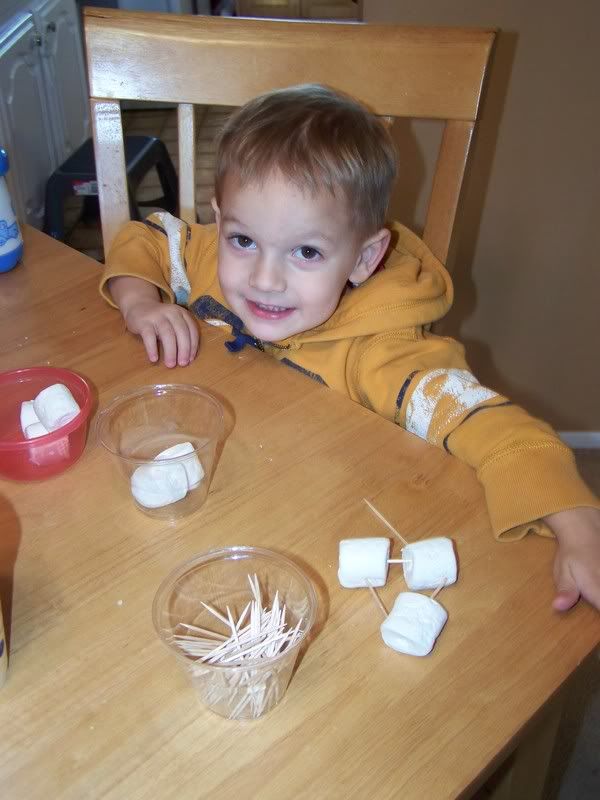 He built the same triangle over and over for a long time before asking me what else he could build. I suggested other shapes and he tried a few but figured out pretty quickly that he could build taller things . . .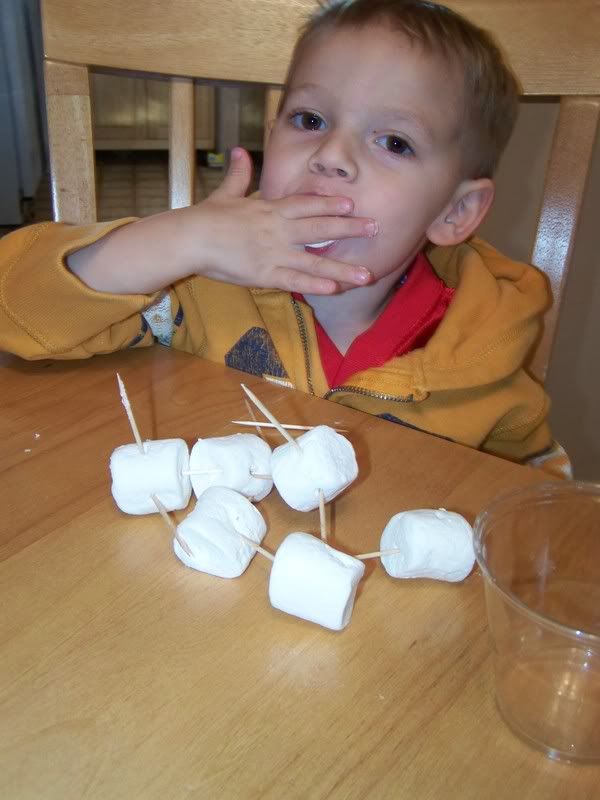 But I didn't catch a picture of his taller building before he started eating them!