Ender *loves* elephants. He has a little elephant that he carries almost everywhere and for weeks now he's been looking at countless elephant books and drawing elephants day after day.
I knew that he was choosing to draw elephants daily, but I hadn't really recognized how much he had progressed in his drawings until last night when I was putting files away. I moved to a file crate system at the beginning of August to help me keep track of the ideas I come across and I've been using the file folders to store their work after the week is over. The plan was to use it to keep things sort of organized until I had free time to really go throught the files every 4 weeks or so.
To be honest, I just haven't been that organized. Sure artwork and papers have gone into the right files at the end of the week, but I haven't been back through everything since I first set everything up in early August. In my free time over the weekend I worked on those files and saw exactly how much Ender's drawing has changed in those dozens and dozens of elephants. I thought I 'd share a few: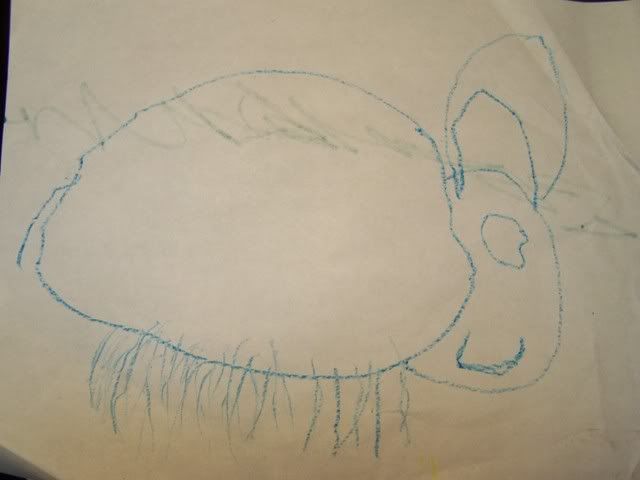 The first is from early August progressing to the last one which was drawn last week.
And just for some extra sunshine on this cloudy October day: