I've been online very little in the last week or so unless it was work related or checking in briefly with the boards that I moderate. Here's what we've been up to around here:
Baking: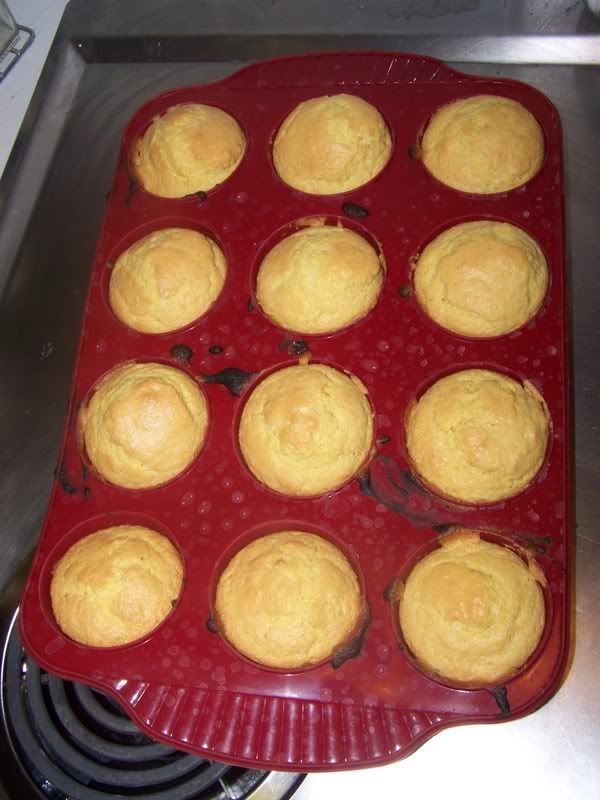 Off to the Park...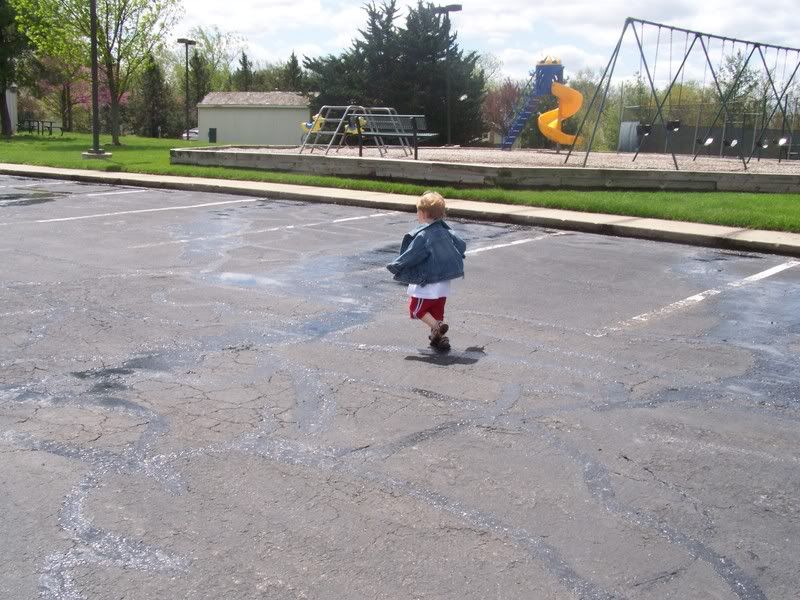 Playing around the house:
Sorting Summer and Winter Clothes and doing mountains of laundry: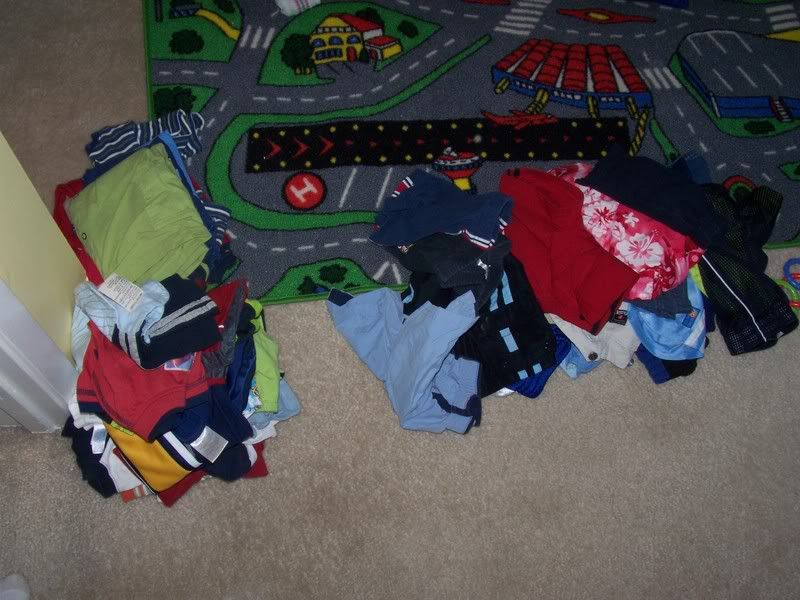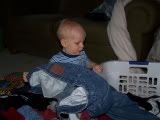 Watching my husband play softball (his passion)
Getting back into couponing and watching my older son do magic tricks (don't ask why his "magic hat" is a baseball cap- no idea on that one!):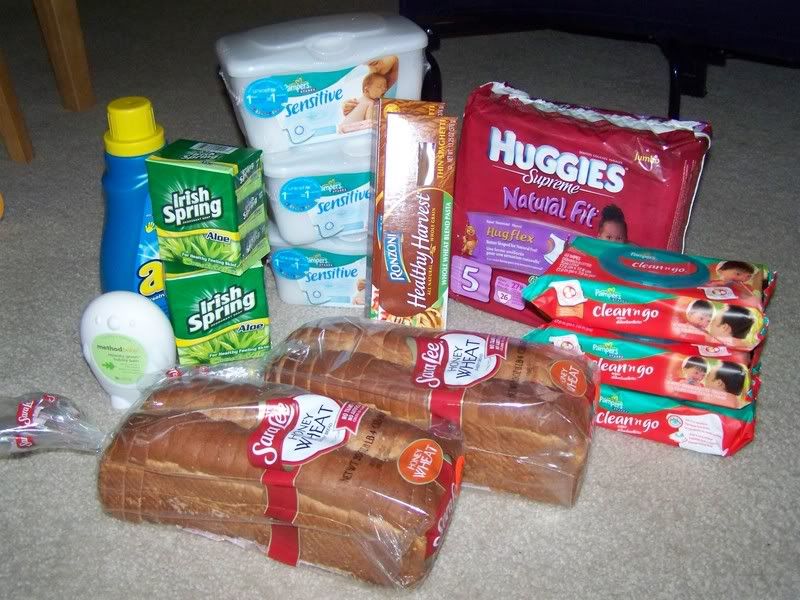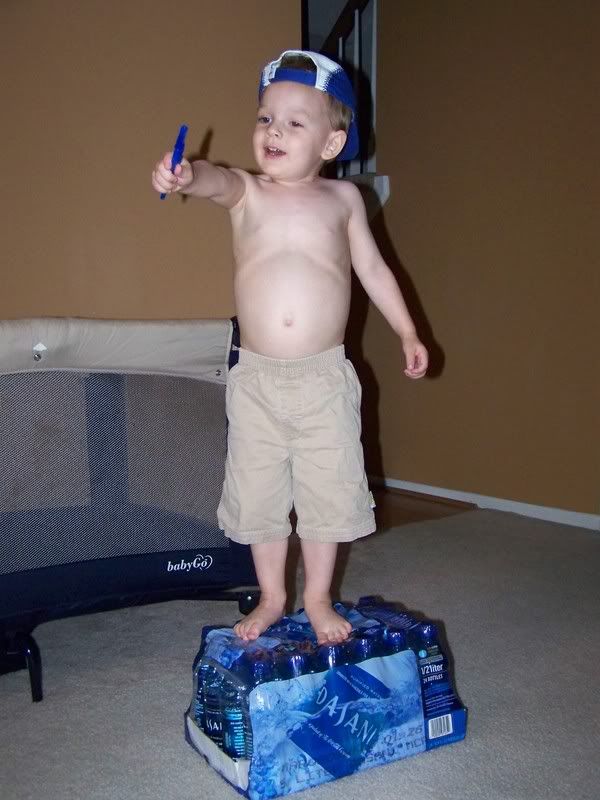 Teaching Big Kid to use scissors and working on our ocean: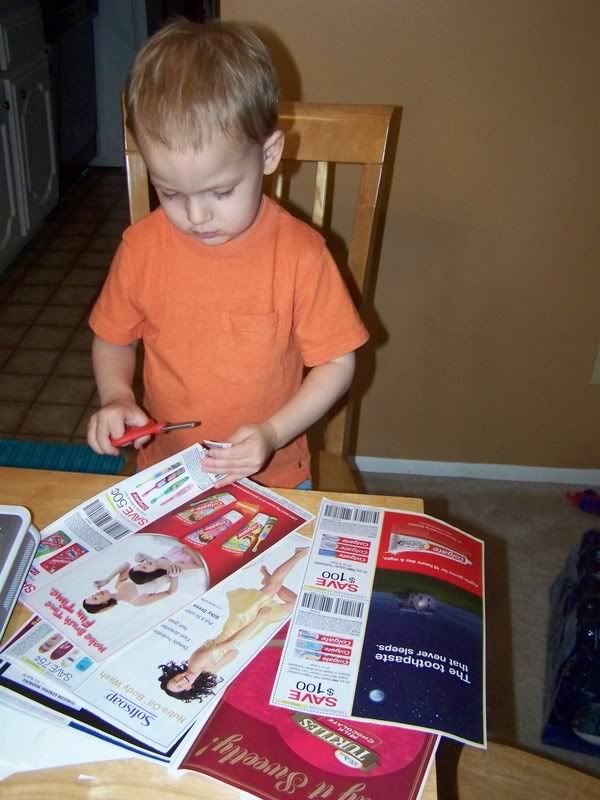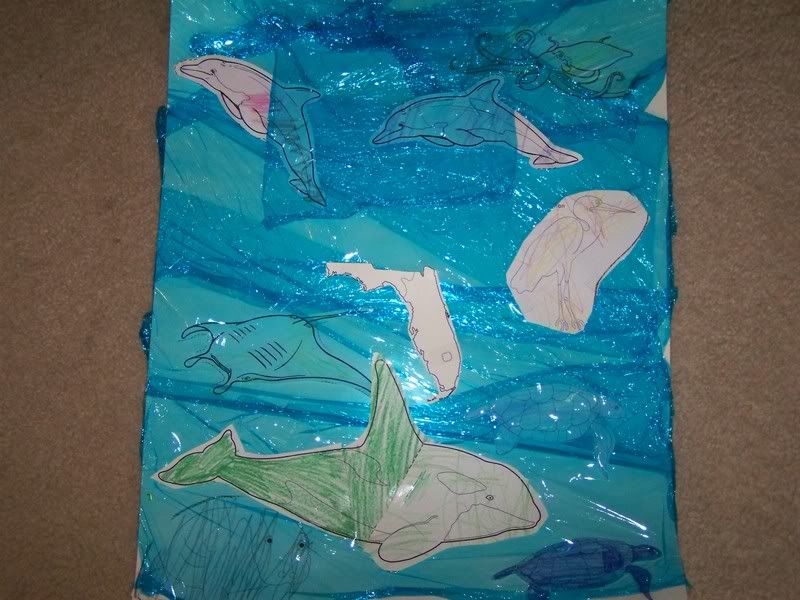 I've been working a bit more than usual too, in preparation for a vacation we're taking at the end of the month. I think the bulk of my extra work load is over now thank goodness. Now I just have to pack and organize for vacation!