I've received more fabric this week from all over the place! Here are the pictures: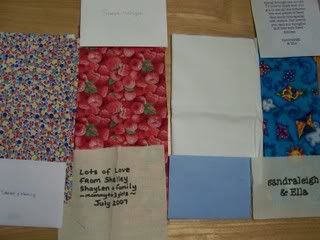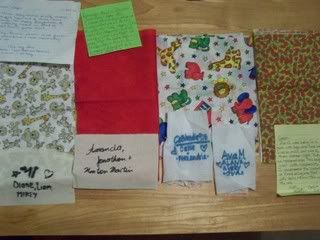 And the most gorgeous fabric came from Gardenbug, Reed's Grandmother:
I'm going to try to highlight the lion and the dragonfly:
The pictures of this fabric cannot do it justice. It is some of the most gorgeous fabric I've seen in quite some time.
I've received almost all of the pieces, and I'm hoping to get started on sorting out a pattern next week once I have all the pieces.