Last week Ender made a rockin' guitar.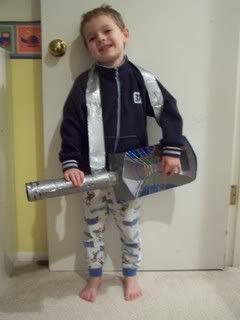 Ender has been playing on my guitar a little bit in the last few weeks and when he saw the project for this guitar in 50 Science Things to Make and Do, he announced "this is my project today!"
We used a shoe box, a paper towel roll, about 8 rubber bands and LOTS of duct tape. Add on a sharpie to draw strings on the guitar neck and you have a guitar! The duct tape strap was his own invention, and he made a duct tape loop on the end so it can be removed from the neck of the guitar.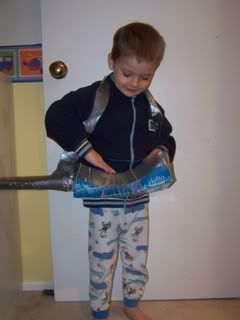 **and a quick update on K's baby- the induction didn't work; they're trying again this morning. Maybe a nephew today? It would be a cool birthday 02/10/2010. :) We're hoping for that birthday since all the cousins so far have a double number like that in their birthdate. :)